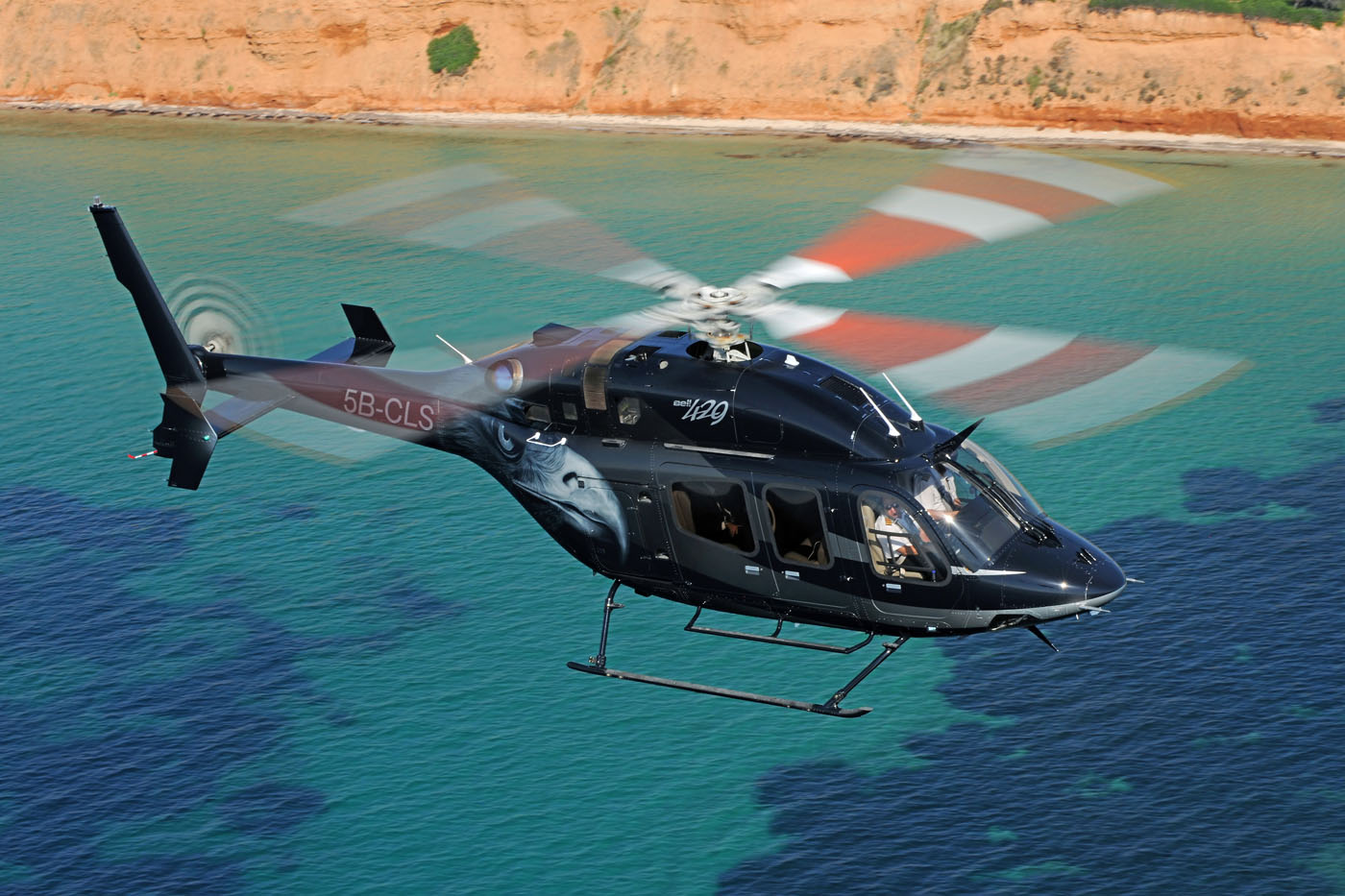 The Bell 429 is a state-of-the-art Twin engine helicopter with an exceptional  performance  in demanding weather operations, the only One for Charter in Greece that delivers exceptional speed, range, hover performance and enhanced safety margins. It's equipped with a smart designed four rotor blades that provide a reduced noise capability that will make your trip as quiet and relaxed as no other you have experienced.
Our Bell 429 has more cabin space than any other light twin helicopter, it features a flat flooring, with a luxury VIP spacious club seating configuration dressed in high quality leather that provides ample legroom and can accommodate with comfort up to five passengers in its cabin and make any trip enjoyable.
It comes with a large baggage area that can easily accommodate both luggage and golf clubs.
Configuration
Luxury leather seats, Air condition, Boss headsets with Bluetooth connection.
Manufacturer

Bell Helicopter

Crew

1 pilot / 2 pilots

Capacity

5 / 6 passengers

Cabin volume

204 ft3-5.78 m3

Cruise speed

150 kn-280 km/h

Range

390 nmi- 720 km

Max Gross Weight

3,175 kg / 7,000 lb

Engine Type

2 x Pratt & Whitney Canada P207D1