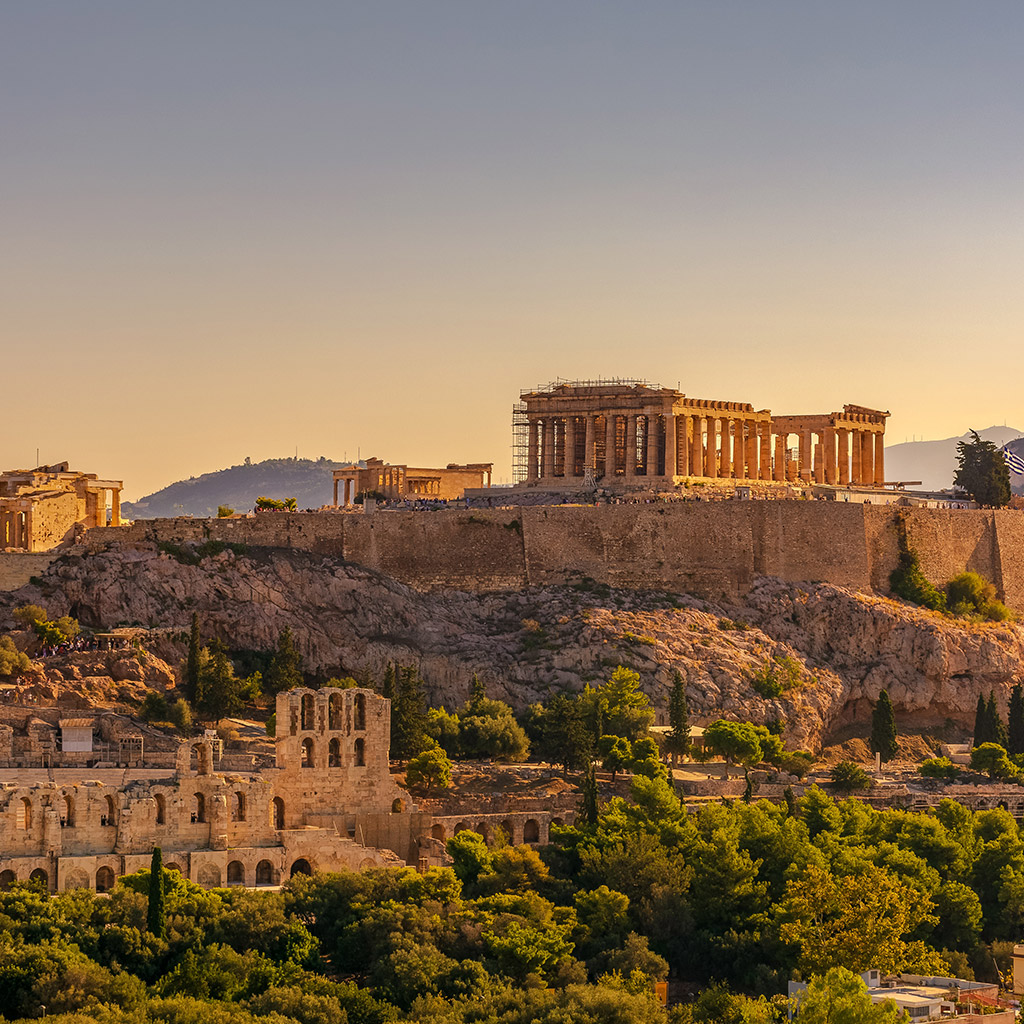 Athens is the Capital of Greece .Is one of the worlds oldest cities and was founded over 5,000 years ago. As a powerful city state was also a centre for the arts, learning and philosophy  and the home of Aristotle Lyceum and Plato's Academy. Here was the birthplace of Democracy as we know it and is widely referred to as the cradle of the western civilization.
Modern Athens is a large cosmopolitan metropolis hosting more than 3.5 million people and being the central to economic, industrial, maritime, political and cultural life in Greece and one of the most tourist hot spots in Europe.
The city's numerous historic monuments make it a fascinating place to visit for tourists from all over the world. The Parthenon, the Acropolis and the Ancient Agora are some of the most famous examples of ancient Greek buildings.
Athens has a lot to offer (not only impressive monuments), including an appetizing and varied Mediterranean cuisine. Colourful vegetables, juicy meat and tasty cheese are only three elements of a long list of varied delicacies prepared in the purest Greek style.
Each neighbourhood in Athens has its own unique attractions and character. Explore the cafes you can't miss in Exarchia, the vibrant nightlife in Gazi and the coolest shopping in Koukaki. The most famous Athenian neighbourhood of Plaka is definitely a top attraction for visitors. Its picturesque streets, historic landmarks and lively shops make it a must-see. Just be prepared for the crowds.
Old and new Athens converge in Monastiraki, Layers of history intersect at the city's hub of commerce and craftsmanship.
The heart of modern Greece beats in the historic centre of Athens — but contrary to what you'd think, it has little to do with ancient ruins.
One of the city's most-photographed landmarks, the Tomb of the Unknown Soldier is set into the wall at the base of the Parliament's ceremonial marble steps.  The Presidential Guard, or evzones, standing sentinel by the tomb, stepping loudly in order to notify the fallen heroes that the land is still free.
Athenians love to go out. And they stay out late. Join them at award-winning cocktail bars, classy wine bars, late-night dives, or romantic rooftops with Parthenon views.
Athenian nightlife is as mythical as its monuments. Think seaside in the summer, underground in the winter. And don't even think about calling it a night before sunrise.
There is no doubt that you will fall in love with Athens from the moment you step foot on it .
Akropolis

Parthenon

Temple of Olympian Zeus

Monastiraki-Plaka

Museums

Nightlife

Shopping 

Greek cuisine & hospitality