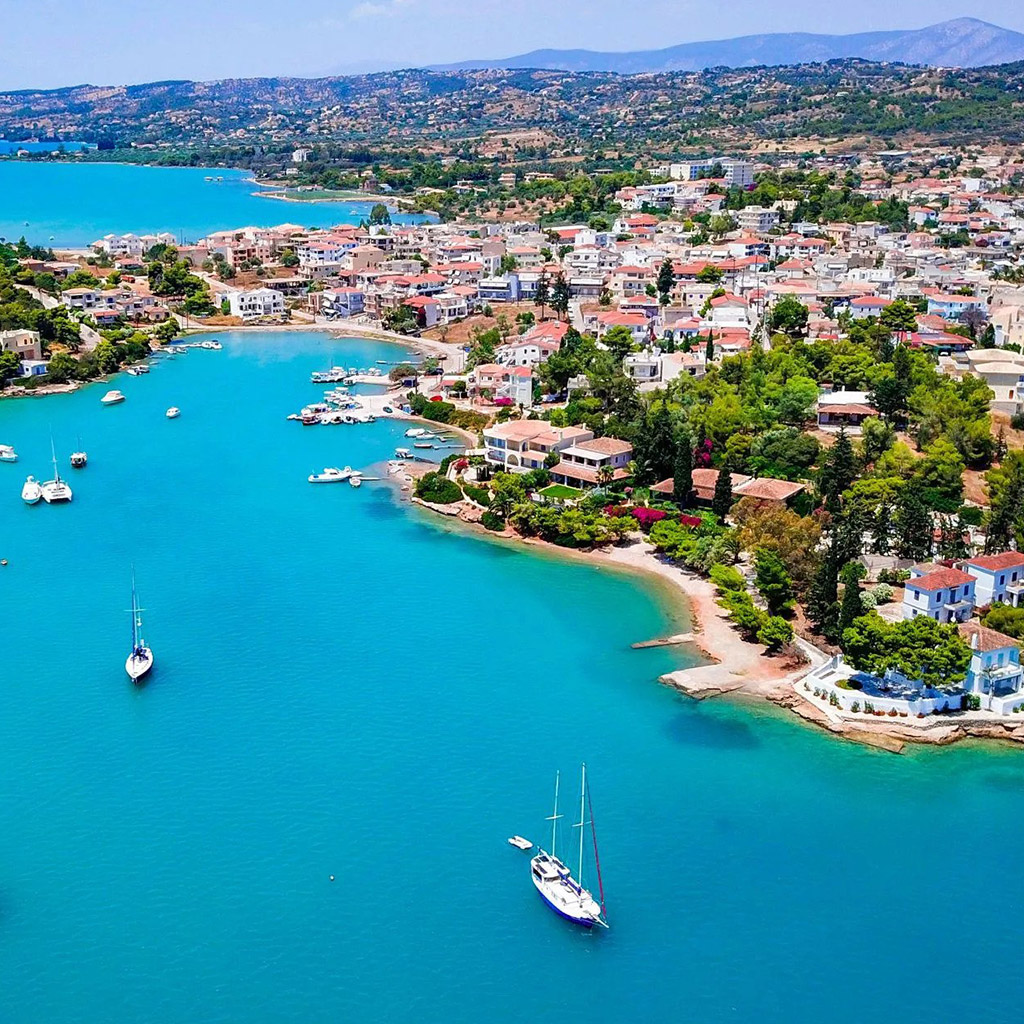 Summer brainteaser for the world travellers and jet-setters. This cosmopolitan hangout in the Peloponnese has it all. Beautiful beaches backed by the sun-kissed Mediterranean landscape, attractive summer villas and yacht marinas. It's the perfect place to do nothing else but indulge in water sports and activities : from water skiing, diving and sailing to hiking and horseback riding – the area has something for everyone.
The natural harbour and the marina in Porto Heli has become a beloved summer destination for the rich and famous. Enjoy the green scenery along with the charming shores and turquoise waters. The sheltered bay faces the ruins of the ancient city of Alieis (fishermen). Near the fishermen's village Koilada is Frachthi Cave where the oldest human skeleton was found within the Aegean region; its remains can be seen at the Archaeological Museum of Nafplion.
Explore the town by taking a long walk around the marina and down the narrow streets. Visit the colourful shops , savour local dishes in the delicious elegant restaurants and traditional tavernas and take pleasure in relaxing in one of the many luxury resorts.
Epidaurus

Amphitheatre and sanctuary of Asklepios

Ancient Capital of Nafplion

Temple of Hera

Village of Didyma

Open air Cinema

Shopping

Water sports