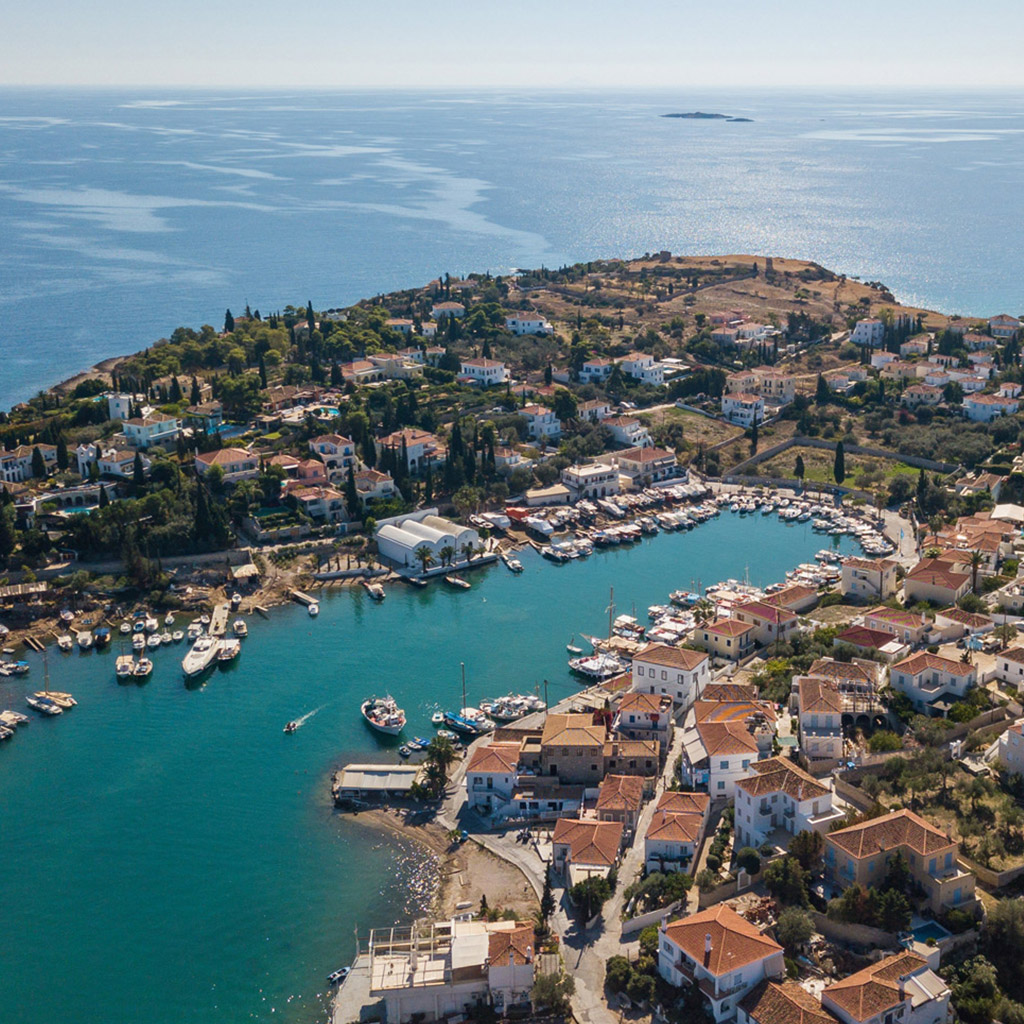 Spetses was the first island from the Argosaronic Gulf to join Greece's 1821 independence revolution with a long history and naval tradition. Its a unique island relatively close to Athens to be enjoyed as a day trip thus making it a popular weekend destination that attracts a lot of visitors in the Summer!
Beautiful nature, perfect beaches and a complex history ‒ all three are harmonically combined.
Explore the little alleys and look out for the charming black and white pebble mosaics which decorate house courtyards and focus on maritime themes such as frigates, mermaids, octopuses, billowing sails and anchors.
Walking along the old harbour is considered one of the highlights in Spetses. You can walk any time of the day, but it gets quite picturesque and romantic, especially at night! An unusual aspect of Spetses is that no private automobiles are allowed within the town limits. The most common modes of transport are walking, horse-drawn carriages, bicycles, mopeds, and motorcycles. In the main downtown area only taxis and delivery vehicles are allowed.
Old harbour

Bouboulina Museum

Lighthouse

Cave of Bekiris

Monasterys and churches