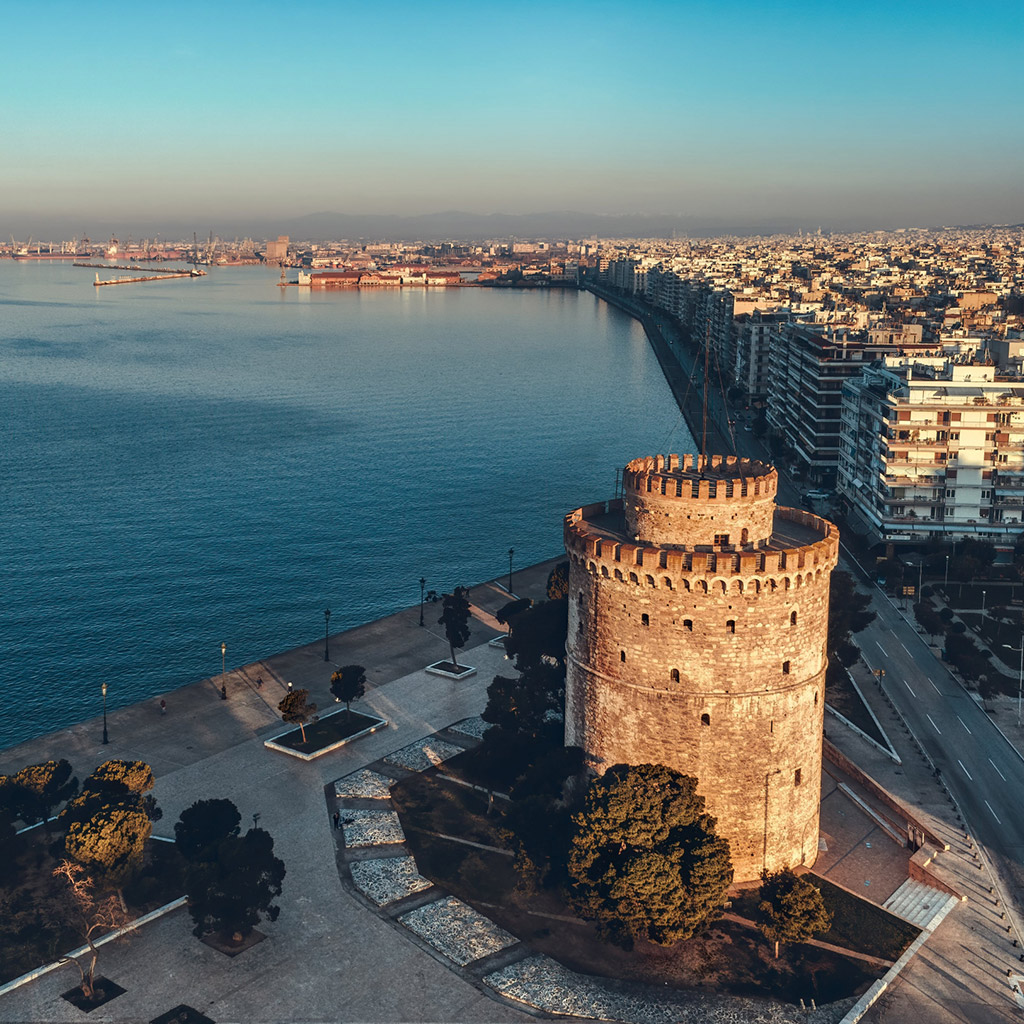 Thessaloniki is Greece's second-largest city and the capital of the geographic region of Macedonia. Named after the sister of Alexander the Great was always an important seaport  and a multi-ethnic metropolis during the ancient times.
Once the second most important and wealthiest city of the Byzantine Empire  after Constantinople, now its Greece's  second major economic, industrial, commercial and political center.
Lively festivals, social events, and a buzzing nightlife make this city known also as the cultural capital of Greece.
Considered as the city's landmark, the White Tower is clearly one of the best places to see in Thessaloniki.
Built in 1535, the tower was originally surrounded by heavy walls, as it was used as a prison during the Ottoman occupation of Greece.
If you're spending a few days in the city, then you should definitely take a stroll along its waterfront. It's one of the best things to do in Thessaloniki. There, you can walk on a 5-km long promenade on the seaside where you will also find many bars and restaurants frequented by locals and tourists alike: the place is really vibrant!
There are more than a dozen thematic gardens in Thessaloniki and many Beautiful Byzantine churches and archaeological sites.
During your stay in Thessaloniki, you really should take a stroll in the old town.
Located in Thessaloniki's upper city, Ano Poli district is considered as the historical center with the medieval fortress on top and the magnificent city view.
Ladadika, is the nightlife's heart, you can find bars, tavernas, pubs, clubs or street food that match to any flavor, the night extends after the sunrise!
Thessaloniki's nightlife is unmatched. From small tavernas to cosmic bars ,nightclubs and other entertainment venues, Thessaloniki offers it all and is well known as "The city that never sleeps".
White tower

Agios Dimitrios church and the Roman Baths.

Agia Sofia

Rotunda

Old city and fortress 

Museums and archaeological sites